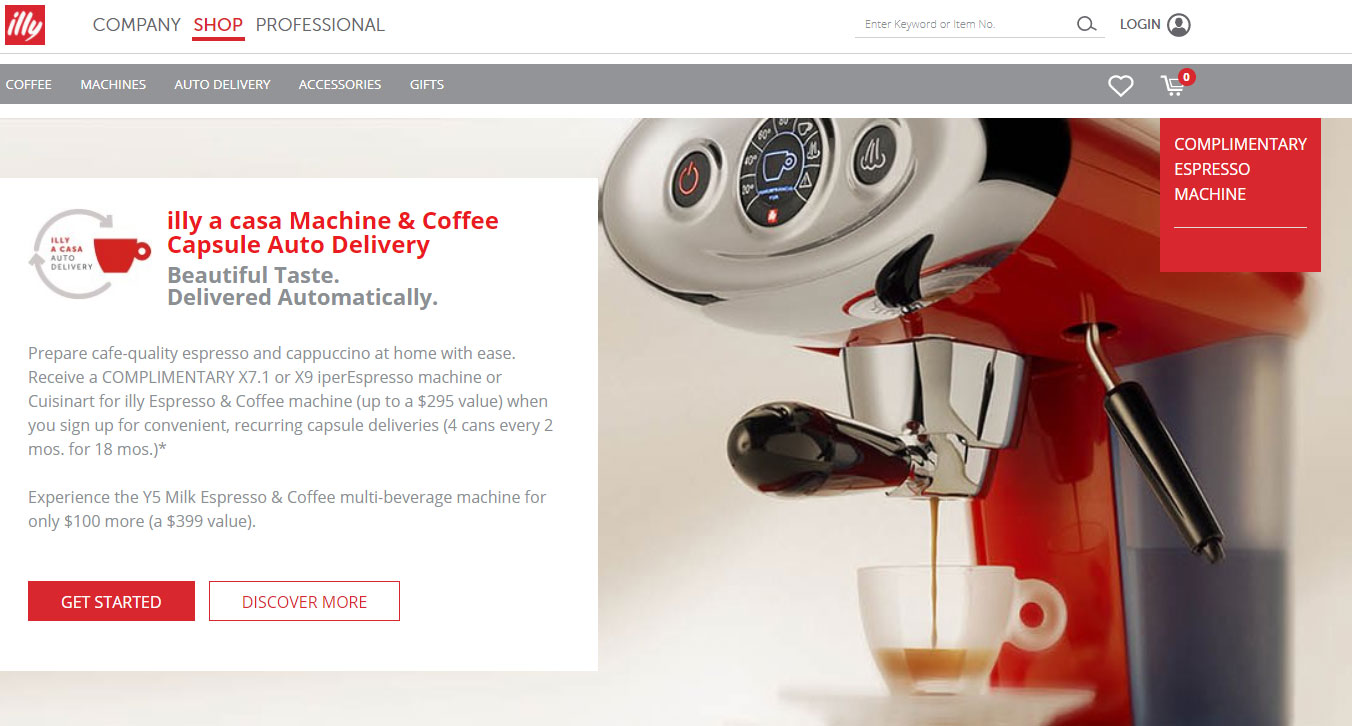 illy caffe offers a free expresso machine when you sign up for convenient, recurring capsule deliveries.
Here is how to works:
1. Visit illy.com and choose a machine.
You can choose from Francis Francis X7.1, Francis Francis X9, and Cuisinart for illy Espresso & Coffee (which saves  you up to $295).
If you want a Y5 Milk Espresso & Coffee multi-beverage machine, $100 will be added when you sign up.
2. Select coffee.
You have to add at least 4 more coffee cans(packs).
3. Frequency.
You will get your 4 packages of coffee every 8 weeks.
It is the equivalent of approximately 2 cups of coffee every day.
4. Gift.
illy offers free gifts: Logo Espresso Cups, illy travel mug, illy logo capuccino cups.
You can select 1 gift among them.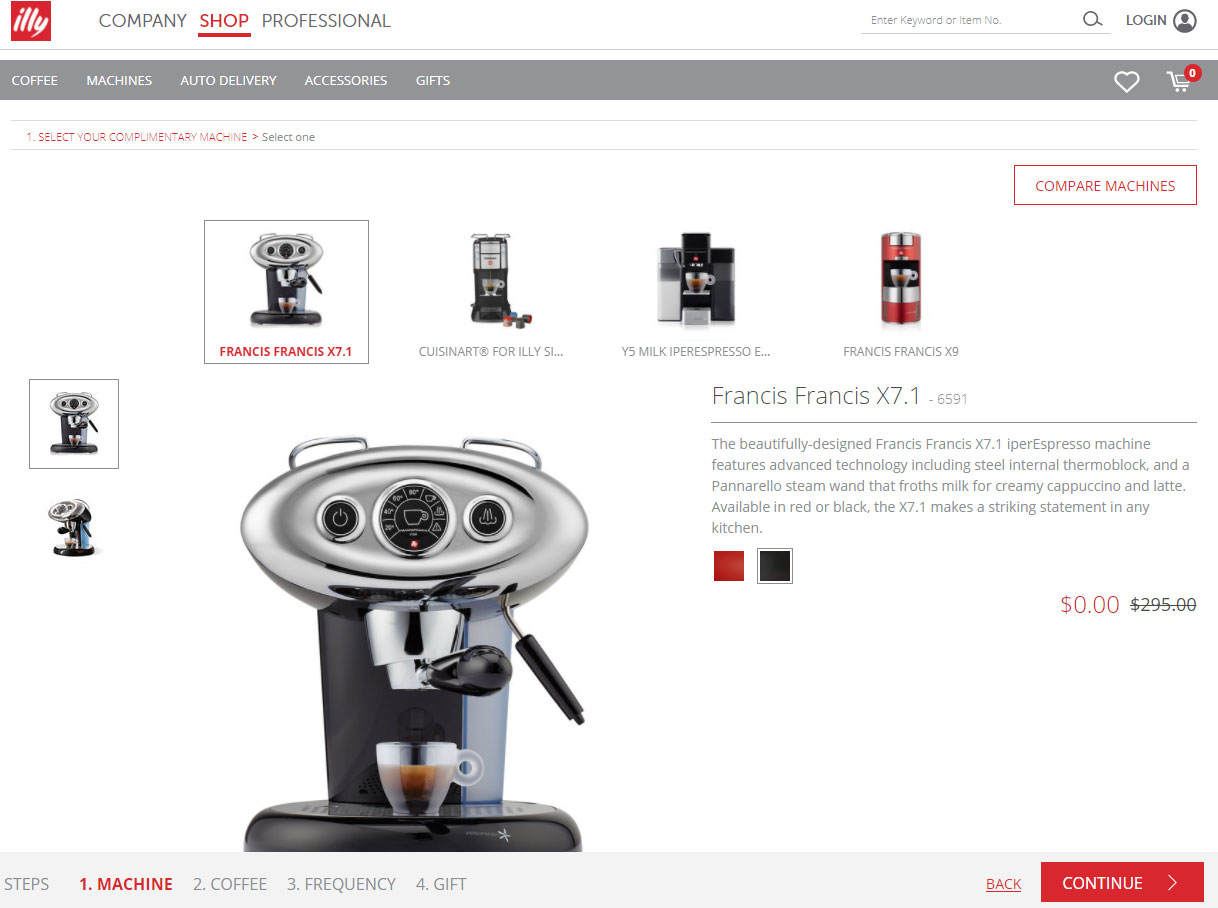 5. Recycling.
illy sends recycling kits to collect used capsules and mail them back.
They pay for postage.
6. Checkout & auto delivery.
When you check out, you are charged for coffee packs(cans), including a handling fee of $14.
In addition, there is a promo code for $20 off of every purchase of $100 or more.
The promotion code is HEART.