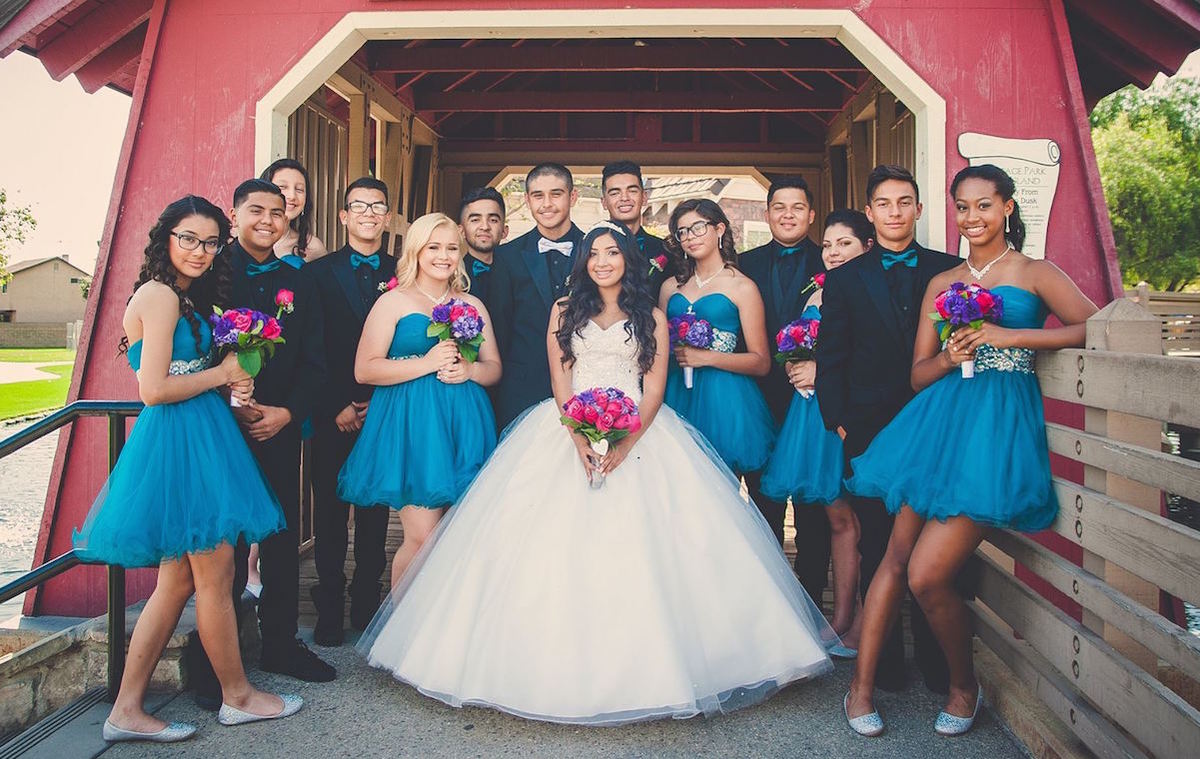 Although quinceañera ("fifteenth year") parties were not common in most of the United States until the 1980's, earlier versions of this coming-of-age ceremony for girls existed in Spain and France.
The more contemporary tradition originated in Mexico and is now popular all over the United States and Latin America, with many variations.
Quinceañera parties are no longer perceived as preparation for marriage, however. They are now seen as celebrations of life and the transition into adulthood and independence.
Girls choose their own themes, make wishes and give candles to the fifteen most influential people in their lives. And they dance! Here are some great dresses for celebrating this special day!