Golf is a game that calls for both elegance and comfort while playing. Golf skirts are one of the many outfit options available to female golfers. Skirts give golfers a stylish and practical option for the course, enabling them to play their best while still looking their best. Nevertheless, it might be challenging to select the ideal golf skirt because there are so many variations accessible. In this blog post, we will discuss the crucial elements to take into account while selecting a golf skirt and offer a directory of well-known manufacturers and online merchants.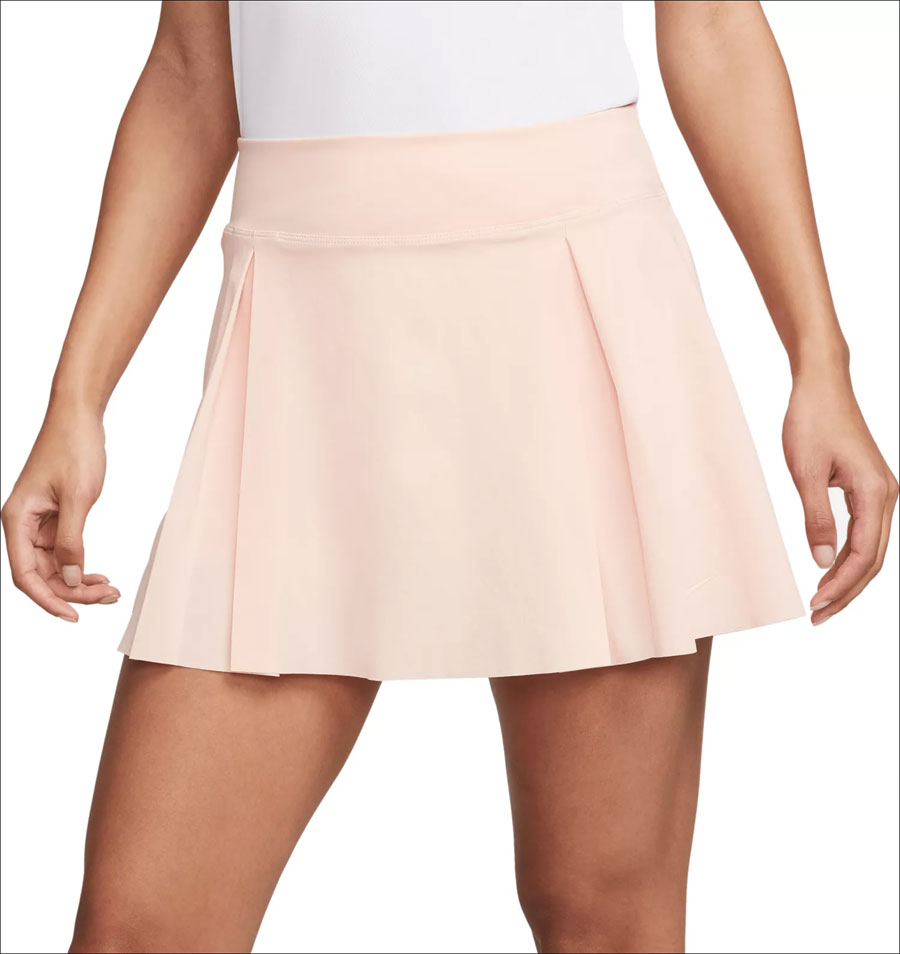 Fit
The first thing to think about while selecting a golf skirt is fit. For ease of mobility on the course, the skirt should fit snugly at the waist and hips. You shouldn't feel constrained by the skirt as you walk around. Your range of motion may be restricted and the skirt may be uncomfortable to wear if it is excessively tight. Too-loose skirts might shift or ride up during play, which can be distracting or uncomfortable.
Length
Another crucial factor is the golf skirt's length. Skirts should be long enough to cover you while stooping, but not so long that they get in the way of your swing. While a skirt that is too long may impede play, a skirt that is too short may be distracting and offer little coverage. Carefully consider the skirt's length and pick one that strikes the ideal mix between usefulness and coverage.
Material
Another important aspect to take into account is the golf skirt's material. To keep themselves cool and comfortable on the course, golfers should seek for textiles that are lightweight and breathable, like polyester or spandex. These materials are strong and comfortable while still being able to resist the demands of the activity. Avoid wearing bulky or heavy clothing because they might be unpleasant and uncomfortable in warmer climates.
Style
Style is something else to take into account when selecting a golf skirt. Golf skirts come in a variety of designs, including pleated and flat front types, and each has its own benefits. Flat front skirts are more form-fitting and give off a more streamlined appearance, while pleated skirts are more forgiving and give off a fuller, more relaxed look. When deciding on a skirt style, take into account your individual preferences and body type.
Color
When selecting a golf skirt, color is also crucial to take into account. Pick a hue that complements your skin tone or matches your golf attire. While neutral hues are more timeless and adaptable, bright and vibrant colors may be fun and give a spark of individuality to your golf apparel. Choose a skirt that complements your unique style by taking into account the colors you generally wear.
Functionality
When selecting a golf skirt, functionality is another key aspect to take into account. Consider skirts with features like pockets or built-in shorts, which can be beneficial on the course. During gaming, these features may offer more comfort and convenience.
Brand
Lastly, think about the golf skirt's manufacturer. Look for well-known golf apparel companies because they frequently provide top-notch, long-lasting items made especially for the sport. Nike Golf, adidas Golf, Puma Golf, Under Armour Golf, and Callaway Golf are well-known golf skirt manufacturers.
Online Stores
Online stores like Dick's Sporting Goods, Golf Galaxy, Amazon, TGW (The Golf Warehouse), and PGA TOUR Superstore all sell golf skirts. Finding the ideal golf skirt for your requirements and price range is simple thanks to these merchants' vast selection of skirts from numerous manufacturers.
Finally, selecting the ideal golf skirt necessitates careful consideration of a number of crucial variables, including fit, length, and style.